When it come to food, some of us are more pretentious than others, others are perfectly content with a good cheeseburger and fries others need dishes ladened with caviar and gold. Today we are going to focus on the most expensive meals in the world.
Note: We just won't plague this list with foods that are just expensive for no good reason, such as chicken wings that have been drenched in edible gold. Rather, these meals are expensive mainly because only one Chef is capable of preparing them at a high standard or the ingredients are rare and sourced from all corners of the world (the earth isn't flat).
Enjoy our Top 10 of the Most Expensive Meals in the World!
10. Masa – New York – $595.
Should you ever find yourself in New York with $595 plus tax, you should definitely stop by Masa for an experience in the pinnacle Japanese delicacies.  Chef Masa apprenticed under the direction of sushi master, Sugiyama Toshiaki, at Tokyo's well-respected Ginza Sushi-ko. 
The menu at Masa is never stagnant but the quality never changes, also keep your tip in your pocket, Chef Masa finds it disrespectful to his craft to be gifted money for delivering an impeccable service which should be the norm. 
9. Ultraviolet – Shanghai – $636
If you are anything like me you hate everyone getting their food at different times in a restaurant, something just feels wrong about eating before everyone else. 
French chef Paul Pairet makes sure that all of the table's guests receive the same food at the same time in order to make sure that everything is in sync. When you consider that he does this for a 20-course meal, its a great feat. 
The Ultraviolet experience isn't just about the food, your side dish is the ambiance and music that is meant to match the meal you are eating. Its an experience that engages all of the senses. 
8. Burger Brasserie – Las Vegas – $777
You are in Vegas, you have just won big, now you want a burger. Head over to the  Paris Las Vegas resort restaurant, and order the Kobe beef and Maine lobster burger. You might spend well  over $1000 but you'd be damned if it wasn't the tastiest $1000 you've ever spent. 
This burger includes premium ingredients such as pancetta, seared foie gras, goat cheese, arugula, Maine Lobster, a BLD salad (no it's not a typo) and 100-year aged balsamic vinegar. You'll also get a bottle of Rose Dom Perignon Champagne to wash it all down.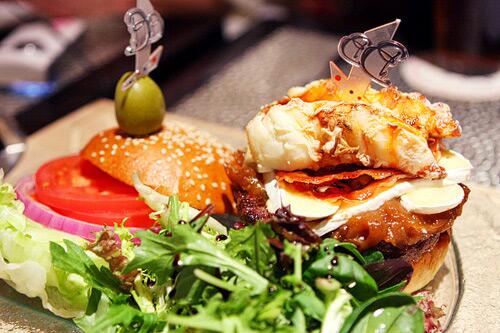 7. Serendipity 3 Golden Opulence Sundae – New York – $1,000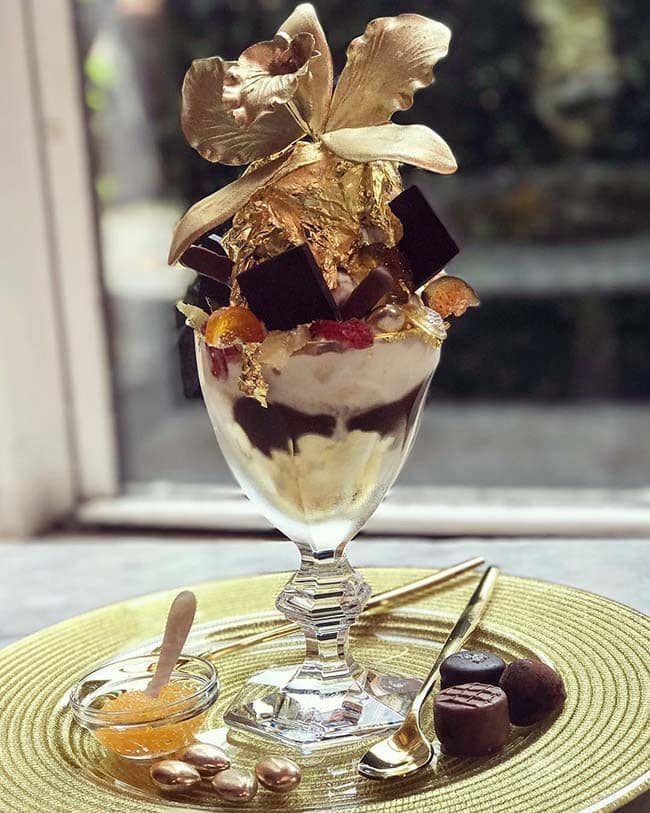 This world class dessert needs to be ordered at least 48 hours in advance because of the exclusive ingredients that are used to make it. 
These ingredients include: Tahitian vanilla ice cream, specialty chocolates, candied fruits from Paris, caviar, truffles, and 24-karat gold leaf. The sundae comes in a Baccarat crystal bowl, which you can take home after your tasty treat. 
This sundae is available at the Serendipity 3 in New York.
6. SubliMotion – Ibiza – $1,757
SubliMotion was Chef Paco Roncero answer to Ultraviolet, it follows the same foundation as Ultraviolet by offering an unusual dining experience. But at SubliMotion this is take to a new level with a mesmerising light show. It doesn't really offer more food at a price of $1,757, as the tasting menu only comprises of 15 to 20 courses.
5. Norma's Zillion Dollar Lobster Frittata – New York – $2,000
We are halfway through our list, and the next meal is the Zillion Dollar Lobster Frittata from Norma's. Mind you Norma's is a kid-friendly restaurant, but knowing how picky kids are with with their food, I probably wouldn't order this $2000 omelette for them.  
This omelette contain over 10 ounces of Sevruga caviar, but you can order a cheaper $200 version with only 1 ounce. Still that is quite pricey for a dish that is mostly egg. 
4. Industry Kitchen – 24K* Pizza – New York – $2,000
I know we said we wouldn't include foods covered in gold on this list but we just had to include this 24k Pizza from Industry Kitchen. It seems having an overpriced menu item is a staple in the New York restaurant scene. 
As one of the priciest pizzas in the world, this one includes ingredients such as truffles, Stilton cheese, foie gras, platinum Ossetra caviar, and 24K gold leaves.
Considering the fact that there are tastier and cheaper pizza in New York this pizza just looks like a waste of money. 
3. Fleur Burger – Las Vegas – $5,000
This is the second burger on our list and it's a bit pricier than the one from the Burger Brasserie.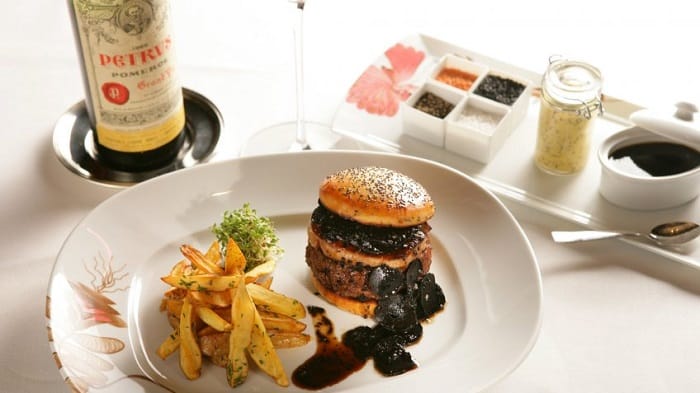 This delicious money-grabber represents the hard work of Hubert Keller, and it costs $5000. It features very delicious meat such as Wagyu beef, which is known to cost about $100 per pound.
The burger also comes with a bottle of 1995 Chateau Petrus, which alone cost over $2500. We doubt this restaurant is making a huge profit from this meal. 
2. Renato Viola – Louis XIII Pizza -Italy – $10,338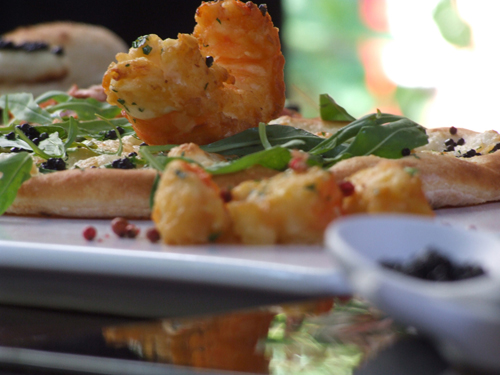 Now this is a pizza I would spend obscene amounts of money on. For $10,338, Renato Viola himself will come to your house and bake you the Louis XIII Pizza, which is close to being the most expensive meal in the world right now.
The pizza is topped with with fabulous toppings such as mozzarella di bufala, caviar, and lobster. All these topping are sourced from around the globe.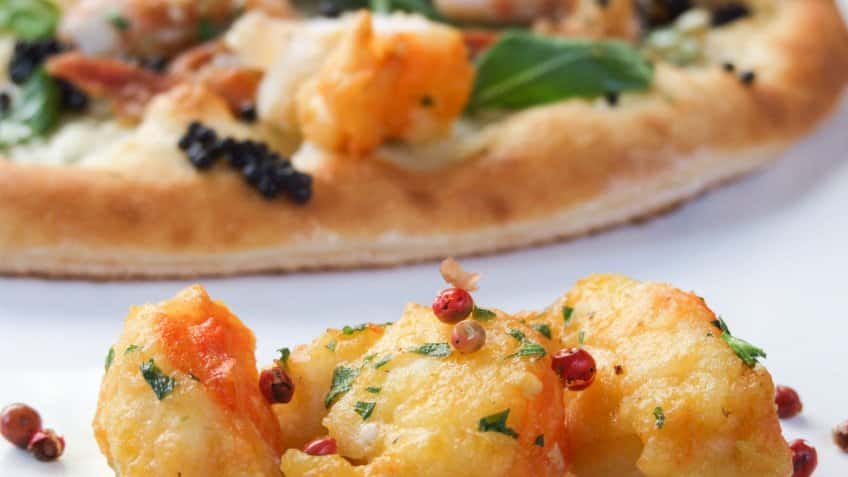 To wash it all down, you'll savor Remy Martin Cognac Louis XIII and Champagne Krug Clos du Mesnil 1995.
1. The Fortress Stilt Fisherman Indulgence – $14,500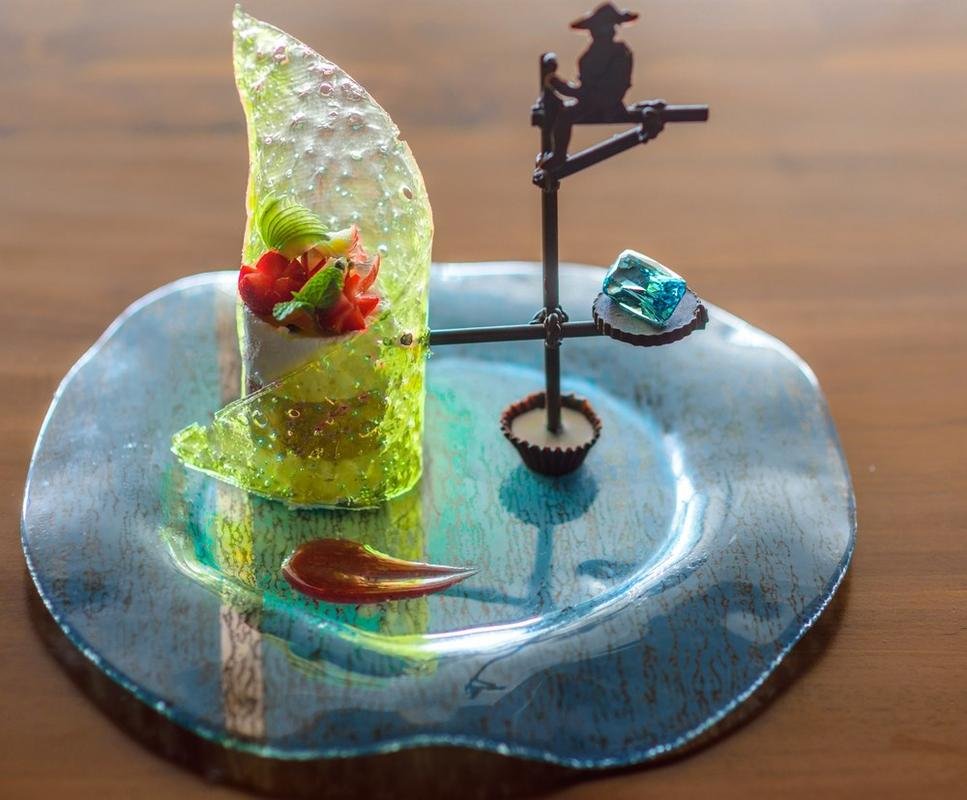 The last of our meals on this list won't fill you up but it will empty your wallet. the Fortress Stilt Fisherman Indulgence, which is being served at the Fortress Resort & Spa in Sri Lanka requires over 24 hours notice before being prepared. 
It boasts Italian cassata flavored with Irish cream, and it goes well with the pomegranate and mango compote that is included in the price. Although, we find it hard to believe any of the ingredients or the skill required to make this dessert is worth over $15,000. But the 80-carat aquamarine stone that sits beneath the handcrafted chocolate stilt fisherman should do the trick.