Lets face it, this is the least surprising news story you will hear all-day.
Snoop Dogg is currently the ambassador for anything weed related and when he leaves his post Wiz Khalifa will pick up the mantle. 
Because of his position most stoners dream goal —aside from a life of smoking weed— is to smoke one with the Dogg himself. Matthew McConnaughey unwillingly achieved this goal when during filming on their forthcoming stoner comedy The Beach Burn he got a hit of that real 'sticky icky icky'.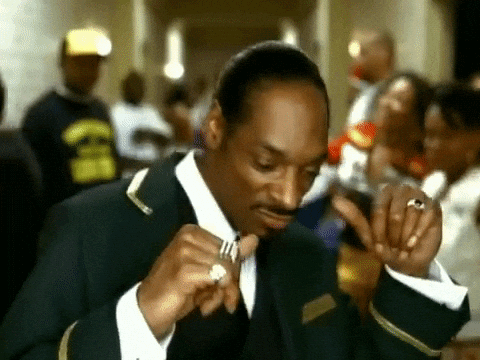 McConnaughey and Snoop were shooting a scene in which McConnaughey's character, Moondog, is searching for some weed to clear his writer's block. Obviously, the man with the best weed is Snoop.
"I went to the prop man to make sure I have the prop weed which is like crushed oregano," McConaughey told Jimmy Kimmel. "[During filming], we pass back and forth and all of sudden at the end he goes, 'Yo Moondog, that ain't prop weed, that's Snoop Weed.' I was like, 'Oh you son of a a gun.'"
Then ensued a long nine hours…
"The next nine hours were a lot of fun but I don't think we used one word in the English language," McConnaughey said.
Despite Snoops antics they managed to finish the film with no hiccups and if you weren't interested in this film, this might now be your motivation to go watch Snoop Dogg play himself. 
The Beach Burn doesn't have a solid release date yet but it'll be out before the end of the year and features Jonah Hill, Isla Fisher, Martin Lawrence and Zac Efron – as well as being directed by Spring Breakers director Harmony Korine.