'Hey Ton'
Those of you that way expecting to see the long-awaited Sopranos' sequel we are sorry to disappoint you. Those of you who were expecting a new crime drama we are sorry aswell. 
According to Deadline, five actors from The Greatest Show Ever Made are reuniting for a serio-comic movie called Sarah Q. Its not The Sopranos' and its not a crime drama but at least we get to see the gang back together again.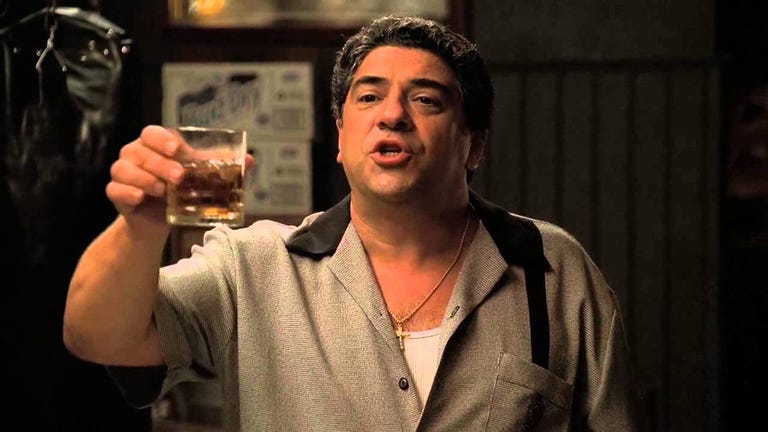 The big names you can expect to see are Tony Sirico (Paulie), Vincent Pastore (Pussy) and Frederico Castelluccio (Furio), alongside William DeMeo (Jason Molinaro) and Artie Pasquale (Burt Gervasi), who played lesser roles in the series.
Sarah Q will explore the life of a young girl's struggle in the Manhattan acting scene, the lead role will be played ironically by the up and coming actress Emmy James.
In 2014, The Sopranos' creator David Chase said following the death of James Gandolfini he would consider a return to the show telling Cinema Blend: "I could conceive of maybe a prequel of The Sopranos. I could never see it except as a prequel."
This is good news, a reboot would completely ruin the greatest ending in TV show history, cheapening The Soprano brand. He also went on to say: "Everybody's getting older, you can't match people anymore.