Get Those Abs In Style.
These are the gyms and fitness centers reserved for those who love to hit the weights but also like the comfort of five star hotels, in fact one of the gyms is in a five star hotel. 
So if you are on of those people struggling to find motivation to stick to your gym routine, it could be your current gym that is preventing your progress. Check out some of these first class gyms and see if you aren't  motivated.
These gyms aren't in any particular order just the order we found them.
American Copper.
This is the first gym on our list and one of the most expensive, this gym is part of the American Copper Luxury apartment building. So to have use of this gym you would either have to buy or rent one of the apartments. The  dual tower skyscraper is estimated to be completed sometime later this year, so it won't be available for summer shredding.
The cheapest studio flat is $3200 in rent every month.
30 Park Place
Located within the 926-foot tower at 30 park place, four seasons private residences new york downtown includes a luxury fitness center with a yoga studio inside. Machines and free weights line the space, while the studio has been conceived as a quiet retreat. If you are a grunter and screamer this gym is not for you. 
'30 park place' features nearly 40,000 square feet of amenities, as well as a full suite of hotel services. 
If you have got $3,645,000, you can snap up one of their 1 bed room apartments.
Bulgari Hotel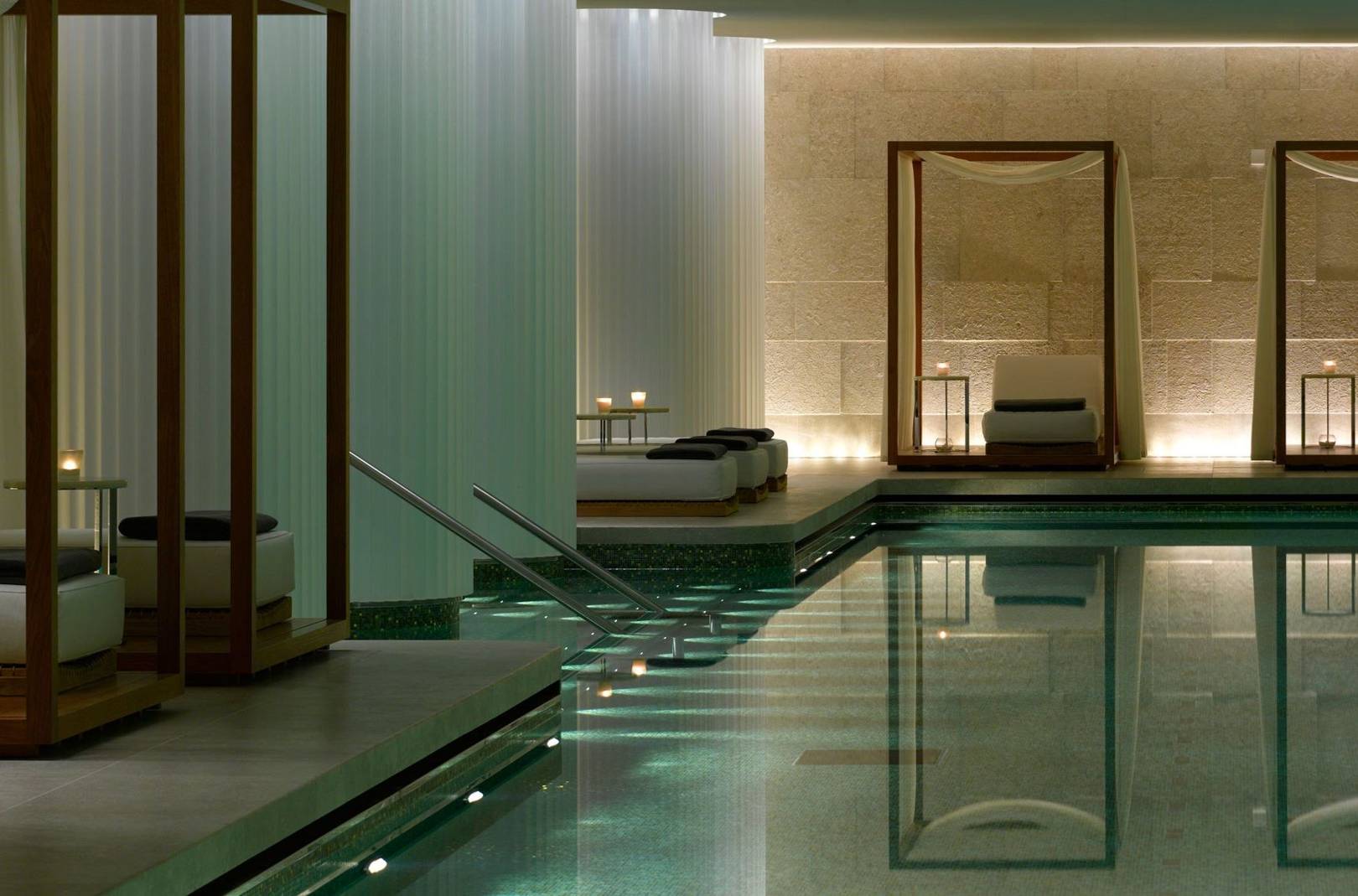 You can expect to spot some A-listers at this gym as it is frequented by the likes of Hugh Grant, Elle Macpherson. The Bulgari hotel is located in Knightsbridge.
Complimentary gym snacks: Kangen (alkaline) water, seasonal fruits and nuts
Gym designer: Milan-based furniture maestro Antonio Citterio